About Falcon Roofing – Over 25 Years of Excellence in South Bay, CA
At Falcon Roofing, we're proud of our 25+ years of roofing service in the San Jose and greater South Bay area. Our commitment to quality workmanship and exceptional customer service has made us a trusted name in the roofing industry. But our story isn't just about roofing—it's about a commitment to our community, family values, and a passion for helping our customers protect and improve their homes.
Our Journey
Our journey began with Mariano Renteria, the owner of Falcon Roofing. Mariano comes from a family of roofers. In 1995, Mariano founded Falcon Roofing, bringing his dedication to quality service and customer satisfaction to the forefront of the business.
Our Philosophy
Our philosophy is simple: maintain a good reputation by treating customers honestly and fairly. The best advertising is word of mouth, which comes from providing services that leave our customers happy.  Even if it means sometimes losing money to ensure a client is pleased with our work, we know it's worth it. This approach has helped us maintain our reputation and fostered a network of referrals that continues to grow.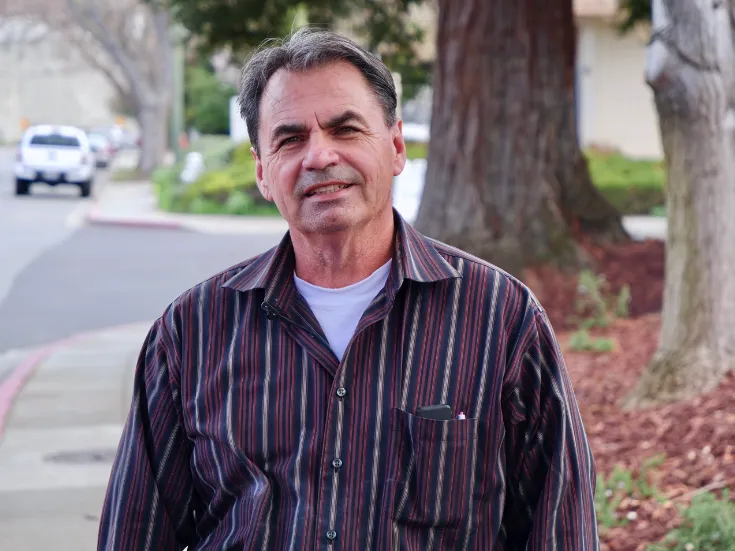 Meet Mariano Renteria
Mariano is more than just the owner of Falcon Roofing—he's the heart of our company. His commitment to our customers, employees, and community sets the tone for everything we do.
He is a night owl who enjoys ocean fishing, spending time with his family, and the occasional slice of apple pie. He organizes yearly trips for all their workers, emphasizing the importance of team building and camaraderie.
Mariano's son, Christopher, is also part of the Falcon Roofing team, continuing the family tradition of providing top-quality roofing services. Mariano's wife, Beatrice, and his daughter, Melissa, are integral to his life, reinforcing the importance of family central to Falcon Roofing.
Despite the success of Falcon Roofing, Mariano has no immediate plans for retirement. He enjoys his work and plans to stay involved in the business, at least part-time, to keep busy and continue serving the San Jose community.